Luggage And Backpacks
1. Trawoc 95L travel rucksack: 3,000 INR
Many people wonder what must be the difference between a Rucksack and a Backpack. so the difference is Rucksack is built for carrying heavy loads and which accommodates a more substantial amount of gears than a backpack. A large rucksack is an ideal pack for anything from an extended hiking and camping adventure. This is also a budget friendly rucksack
2. Trawoc 80L Travel Rucksack: 1,500 INR
Trawoc is one of the well-known brands in terms of hiking and trekking gears. I advise those who look for a bag with maximum holding capacity at a budget price. Has good spacious room, a separate compartment for shoes. it is a top-loader bag and has front pockets and a top pocket for essential and handy things. shoulder straps are light and there is a good amount of room left in shoulder straps and in the back for ventilation.
3. Quechua 60L Backpack: 2,000 INR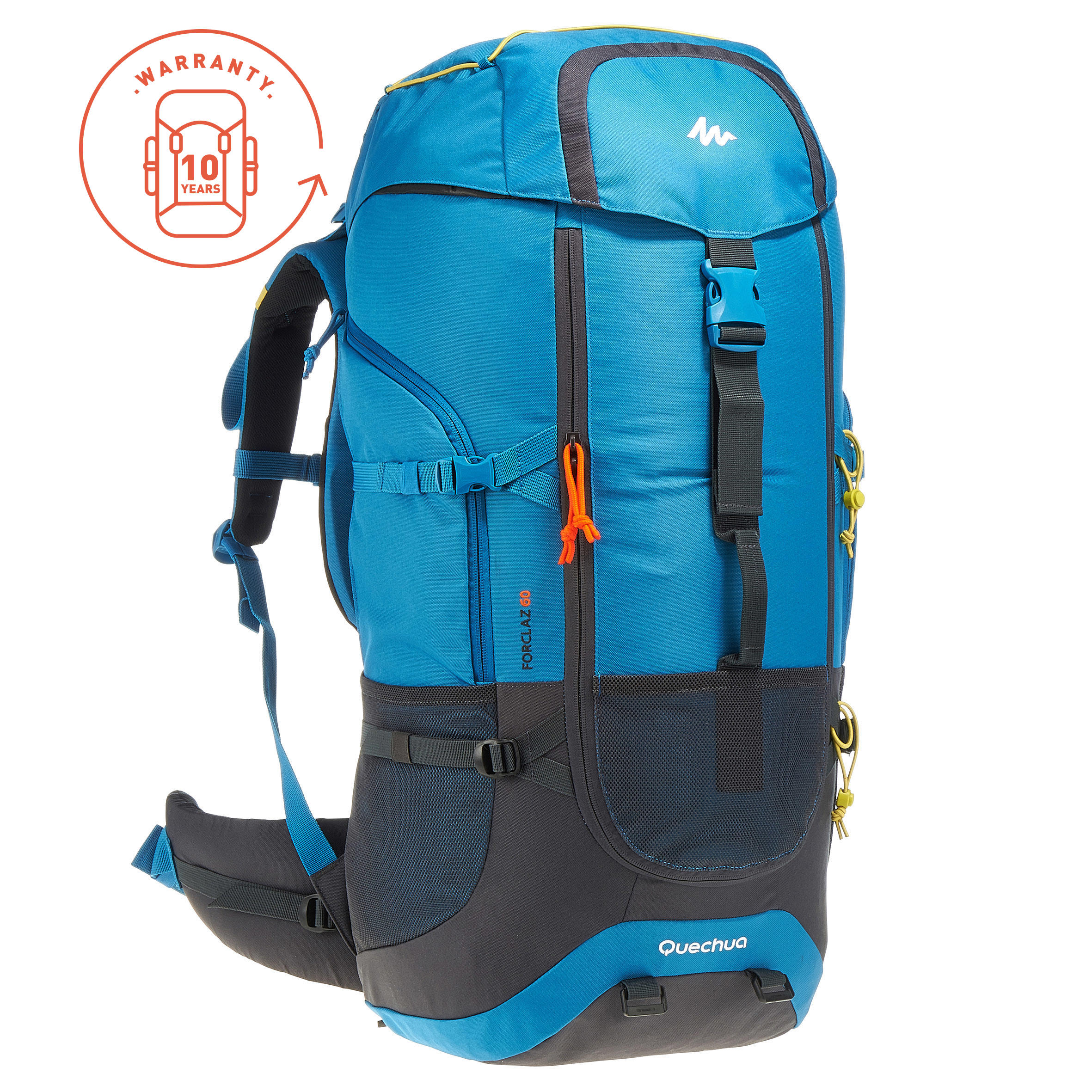 Though Decathlon promotes it as a trekking rucksack, for me it didn't qualify as one. It may be because after using a Trawoc my standards have improved, but quite honestly if you did the same, you would feel the difference in comfort that both backpacks offer. Quechua Forclaz can be hard on shoulders, hence I prefer it while backpacking only – where I don't have to walk 15kms a day.
So as long as you want a backpack with a few days of traveling and almost no trekking it's a good choice (particularly in that budget). It comes with a front and top loader and adjustable shoulder straps. If your budget is low and you appreciate the idea of carrying a backpack over a rolling suitcase while traveling, this rucksack is a great choice.
The One's I Recommend : The ones i own and ones i recommend are both the same in the case of luggage and backpacks.
Laptop Bags
Adidas: 1,500 INR
I currently use an Adidas laptop bag which is of good quality and bears my laptop and other essential things.
Recommendation:
I would recommend any Wildcraft laptop bags. they are made tough and bear maximum weight than any of the other backpacks. price ranges from 2000 INR – 5000 INR
2. Carriall Vasco Laptop Backpack Carriall is India's first smart Anti-theft Backpack that comes with a Wireless Bluetooth Device that connects to a dedicated application. Meaning, if your bag moves beyond a set range, your phone will give a ring alert. 5,000 INR